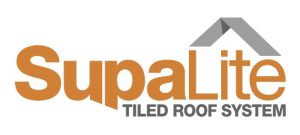 Supalite has a new and unique product offering for users of their tiled replacement conservatory roof.
Supalite users have access to the SupaLite Pulse system where they can order their goods and manage their accounts.
As well as this, the SupaLite scheme includes Building Control application and approval so there's no need to source this separately and duplicate the administration work that would be needed to complete separate applications.
And SupaLite registered fabricators can even use this facility, when they are ordering the products, as a service for their installation companies.
This is an all encompassing scheme that ensures the quality of the product and building control approval in one simple application process.
CORGI Fenestration are pleased to be working with Supalite, a company that shares our values and ensures the quality and compliance of its product. CORGI Fenestration recognises the work and checks carried out by SupaLite on its registered fabricators which can simplify the CORGI Fenestration approval process.
If you would like to know more please visit https://www.supaliteroof.co.uk
Or contact SupaLite on 01772 828060