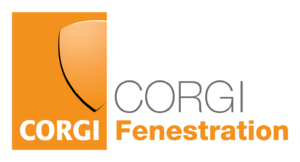 YOUGOV SURVEY REVEALS HOMEOWNER'S PREFERENCE FOR QUALIFIED TRADESPEOPLE 
A YouGov survey*, commissioned by GQA Qualifications, has brought to light fresh insights from homeowners into training and qualifications amongst tradespeople in the fenestration industry.
The survey took note of the views of over 2,600 homeowners asking them to share their views about tradespeople carrying out improvement works in their home, and their thoughts about the importance of tradespeople having formal qualifications for their specific trade. The outcome was that over 83% stated they would have more confidence that a tradesperson would be able to do a job to a higher standard if they had a formal industry qualification. Over 84% agreed that they thought a qualified tradesperson was committed to learning the skills needed to do the job right, and over 85% agreed they thought being qualified showed that a tradesperson was truly committed to their trade and wanted to make a career out of what they were doing.
More generally the group considered all careers across all industries, and over 90% said they thought that formal training and qualifications are important for delivering better quality workmanship.
Commenting on these insights, Mick Clayton, CEO of GQA, the fenestration industry's leading awarding organisation said:
"Clearly, if homeowners are reassured by tradespeople coming into their homes who can demonstrate a formal qualification for their trade, then it is obvious that training and qualifications can create a competitive advantage for business owners who encourage their employees down this route. Looking at things from the point of view of employees, it also makes sense for them to seek out those employers who do offer genuine career development through proper training. For young people starting out in the world of work, it is obvious that joining a trade that offers accredited training and formally recognised qualifications should be their goal. If we can get parents underlining this when their children are thinking about choosing a career, then we will be headed in the right direction to attract newcomers to our industry."
Chris Mayne, CEO CORGI Fenestration added " This survey has confirmed our suspicions that when homeowners let tradespeople into their homes there is an expectation that they are qualified and competent to carry out the required work. As we all know this is not always the case.
A fundamental requirement of the CORGI Fenestration scheme is to have a qualified and competent workforce. We assess individual competence when conducting site audits and require individuals to gain an accredited qualification within 2 years of joining us. To keep tradespeople up to date, these accredited sector qualifications are reviewed on a regular basis to reflect changes in any Government Regulations and any new technology developments. Any relevant Continuous Professional Development(CPD) can be identified during this process.
We would like to see more people choosing a career in fenestration and recognising the importance that qualifications can add not only to homeowner confidence but to the general quality of workmanship."
A range of industry relevant qualifications available and can be found in CORGI Fenestration Academy.
See the full survey results here
* Note ref YouGov Survey
All figures, unless otherwise stated, are from YouGov Plc.  Total sample size was 4506 adults. Fieldwork was undertaken between 15th – 19th July 2021.  The survey was carried out online. The figures have been weighted and are representative of all UK homeowners.