There is no getting away from the fact that most people associate CORGI with Gas Safety, and that is understandable. It is where CORGI came from and it is this heritage which helped it to develop what remains even today one of the most recognised and truly trusted brands when it comes to safety, reliability, expertise and quality.
CORGI Fenestration builds on this reputation by bringing the CORGI brand to the window and doors industry.
What do we mean by Fenestration?
Fenestration is the design, construction or presence of openings in buildings and fenestration products include windows, roof windows, roof lights, doors, roof lanterns, conservatories, orangeries, glass extensions, sun rooms, tiled roof glass extensions, replacement conservatory roofs, porches, shop fronts, curtain walls, facia, bargeboard, cladding, soffits, windowsills, guttering and downpipes as well as hardware such as handles, hinges and locks.
About CORGI Fenestration Registered Companies
Companies registered by CORGI Fenestration are assessed on a regular basis to ensure that they are competent and capable of meeting the relevant technical and safety standards, codes of practice and rules of the Schemes.
CORGI Fenestration will provide an installation certificate for all the work carried out at your property and not just that which falls under Building Regulations. So, whether you have a window, a door or a conservatory fitted or you have your soffits, fascia's and gutters replaced you can be confident that they will all be covered and that as a consumer you are protected.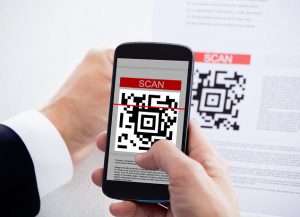 If an engineer is visiting your home you should always check they're registered and qualified for the work you need doing. Check this by looking at their ID card and scanning the QR Code on the card.
If you are unable or would prefer not to scan the card then please contact us and we will check our register for you. You can email us at enquiries@corgifenestration.co.uk or call us on 0800 246 1729
In the event that you have a complaint your first approach should be to the CORGI Fenestration registered company. All CORGI Fenestration Registered companies are required to operate internal complaints processes. If you are unable to resolve your complaint with the CORGI Fenestration Registered company then you can ask CORGI Fenestration scheme to investigate on your behalf.
In the event that your installer has ceased to trade and the work is notifiable within the scope of the Building Regulations in England and Wales, and was self-certificated by the installer as compliant, the Fenestration Compliance Guarantee may apply. Terms and Conditions of the financial protection are available here