You can have confidence when you chose a CORGI Fenestration Locksmith company. Registered locksmith companies must be able to demonstrate their professionalism and competence and must have completed an accredited course approved by CORGI Fenestration.
Locksmith companies are registered for gain entry, repair and replacement of locks and hold DBS certificates.
Once the work is complete, your locksmith will register their work with CORGI Fenestration. We will provide a certificate that shows all the work carried out at your property. You should keep these certificates safe as you may need them should you wish to sell your property or need to demonstrate that work has been carried out. e.g. for your insurance company.
Your certificate will be emailed to you and will include an invitation to Rate Your Installation. Please do not worry if you do not have an email address as, under these circumstances, we will post your documents to you.
Rate Your Installation
Customer feedback is important to both your locksmith and to us. It allows us to continuously assess and to check that our registered companies are providing a good service. It also allows other customers to be able to review the comments and scores when selecting their provider.
We would very much appreciate if you could complete this for us.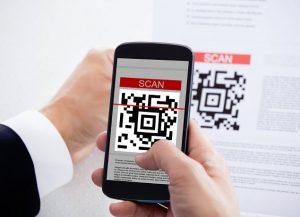 Photo ID Cards
If a locksmith is visiting your home you should always check they're registered and qualified for the work you need doing. You can check this by looking at their Skilled Locksmith ID card and scanning the QR Code on the card.
If they do not have their card with them, or you are unable or would prefer not to scan the card then please contact us and we will check our register for you.
You can email us at enquiries@corgifenestration.co.uk or call us on 0800 246 1729