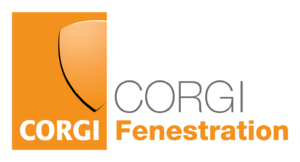 We are pleased to announce that we have teamed up with Dispute Assist to provide a cost effective Alternative Dispute Resolution service for the fenestration sector.
Alternative Dispute Resolution (ADR) can save your company time, money, and resource, and avoid lengthy and costly litigation.
Unlike Insurance Backed Guarantees, which only offer a potential solution for your customers when you have ceased to trade, Dispute Assist is applicable for all companies that are still trading and provides a service for both the company and their customers in the event that either are having problems in resolving issues.
With Dispute Assist, you get ALL-INCLUSIVE dispute resolution for a nominal price which covers all costs, including mediation and conciliation, independent inspections, forensic reporting, and Ombudsman access.
All this from as little as £5 – £15 per installation, dependent on contract value and NO upfront registration fees or costly inspections and reports.
Full details are available from CORGI Fenestration Marketplace  at https://corgifenestration.co.uk
CORGI Fenestration Companies
You do not have to be a CORGI Fenestration registered company to take advantage of Dispute Assist but if you are, we have negotiated an amazing offer for you.
For CORGI Fenestration companies, Dispute Assist is available at an additional £4.00 per notification (irrespective of contract value), and with NO upfront registration fees or costly inspections and reports, giving you and your customers:
FREE Mediation and conciliation services
FREE Independent inspections
FREE Expert witness reports
FREE Ombudsman access
Consumer welcome email and free advice line
Use of logo and digital marketing material
This represents a substantial discount for our companies as the normal charges range from £5.00 to £15.00 depending on the contract value.
If you are a CORGI Fenestration company and would like to take advantage of Dispute Assist, or you would like to become CORGI Fenestration registered, then please contact us direct on enquiries@corgifenestration.co.uk
Alternative Dispute Resolution
 What is Alternative Dispute Resolution (ADR)?
Alternative dispute resolution (ADR) is a service that is used to resolve escalated complaints, or disputes, between customers and businesses, using mediation and conciliation with the intention to resolve before the need for court proceedings.
The service helps the customer and business resolve a dispute by finding a fair resolution that satisfies both parties.
 Why do I need ADR?
In certain circumstances, you may find that you are unable to reach a conclusion with a customer in the event of a dispute. It's in these times when ADR can help find a resolution. ADR is unbiased and aims to find a fair resolution and agree this with both parties.
 The benefits of using ADR
Reduces the time to resolve a complaint and avoids the cost and time involved in going to court.
Ensures fairness and independence – ADR officials act with impartiality when resolving disputes.
Prevents further upset. ADR takes the emotion out of the situation where disputes are resolved independently based on facts.
Dispute Assist is an award-winning and independent service. Their aim is to reach a quick and fair resolution to the dispute and ensure everyone is dealt with professionally, courteously, and sympathetically.
Dispute Assist is part of QASSS who are CTSI (Chartered Trading Standards Institute) approved and specialise in providing ADR services to the home improvement and glazing sectors. To find out more about their industry-leading service, click here.