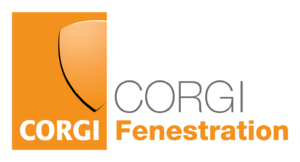 In a recent survey of CORGI Fenestration registered installation companies, the main reason identified for joining the scheme was the CORGI brand. This was followed by it being a quality scheme, having a knowledgeable team and consumer confidence.
When asked how the cost compared with their previous providers, 61% of the registered companies said CORGI Fenestration was less or the same as their previous scheme. Only 9% indicated that it was more expensive.
We still believe that the CORGI brand is readily recognised by consumers and 91% of our registered companies agreed confirming our belief that CORGI brand awareness is still high. Additionally, 74% of the registered companies said that joining CORGI Fenestration had a positive impact on their business.
When we established CORGI Fenestration, we wanted to address some of the criticisms we had heard from installers. Part of this was to have an IT system that was simple to use. It seems on this we have succeeded as over half of the registered companies said that our notification process was easier than their previous scheme.
We also wanted to make sure that we supported the companies through the application process and throughout their registration period with us. All the companies indicated that the level of business support was good to outstanding with 91% indicating the same for the ongoing technical support.
We asked our companies what they felt about the future and coming out of COVID lockdown. 60% indicated that they were optimistic about the market with 40% feeling cautious. They felt that the biggest challenge going forward would be material price increases followed by the risk of a recession.
Finally, when asked if they would recommend CORGI Fenestration 95% indicated YES.