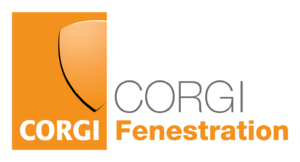 What happens if consultation on ADR rules for home improvement companies means ADR becomes Mandatory
A consultation underway regarding the mandatory provision of ADR within the home improvement sector. Here are the key points to what has been proposed. The proposal is strongly supported by government departments and consumer protection agencies. The consultation closes as 11:45pm on 01 October 2021 and, unless there is very strong opposition,  implementation is planned for 1st quarter of 2022.
New reforms to consumer rights in the home improvement look set to make Alternative Dispute Resolution (ADR) a mandatory requirement. ADR is an independent service that is used to resolve disputes between customers and businesses, with the intention to resolve a dispute using mediation and conciliation to avoid the need to go to court.
The government consultation has set out key reforms to strengthen both consumer rights and business competitiveness, including specific reforms affecting the home improvement and used car sectors where they cite evidence of "stubbornly high levels of consumer harm where problems are not being resolved, and consumer satisfaction is low."
So, how could this affect companies?
Companies will need to have an accredited ADR provider and use the service to settle disputes with consumers
The proposals include more immediate plans to make ADR a mandatory requirement for home improvement companies, benefitting both businesses and consumers by saving time and cost.
Proposals also include introducing a lower limit on the value of claims and potentially a nominal charge to consumers to allay business concerns over frivolous or low value complaints.
Companies will need to escalate any unresolved complaints to the ADR provider at 4 weeks
Where a complaint cannot be settled, the Government is proposing speeding up the process so that both consumers and businesses have access to ADR at 4 weeks instead of 8.
Giving both consumers and businesses quicker access to ADR will help reduce stress, financial hardship, and the erosion of trust and potential reputational harm to businesses.
Only accredited ADR providers can be used
Currently, there are numerous non-accredited and unsupervised providers offering dispute resolution on an informal basis. The government intends to improve the quality and consistency of ADR services to further increase business and consumer confidence in ADR. Therefore, ONLY accredited ADR providers who operate to a common set of quality standards and oversight.
Ciaran Harkin, Managing Director of QASSS, commented on the upcoming reforms,
"This announcement is a welcome one and something that many believed should have happened some time ago and sets the and challenge for the ADR landscape to really drive innovation that delivers a better service for businesses and consumers. 
As an Approved Body with Chartered Trading Standards Institute, we are well positioned to respond to any changes in legislation. Coupled with our deep knowledge and expertise across the home improvement sector, our services lead the market in terms of innovation, speed, and value, particularly with our innovative new Dispute Assist service which provides all-inclusive dispute resolution at a nominal price, reducing the cost burden on businesses." 
CORGI Fenestration has partnered with QASSS (a Chartered Trading Standards Institute accredited ADR provider) who are industry-leading for their speed and in-depth technical expertise in the sector to provide a bespoke service for our companies.
We have negotiated an introductory offer of competitive rates for our companies to obtain the Dispute Assist service, which is a pay as you go model and provides all-inclusive dispute resolution. Other services are available should you wish such as monthly or annual policies.
Notes:
Access to the full government consultation 'Reforming Competition and Consumer Policy' can be found here.
QASSS is a CTSI accredited ADR provider. Find out more at www.qasss.co.uk
Please do not hesitate to contact us if you require additional information or if you would like to know how you can access the CORGI Fenestration ADR products.